News and Events
Supporting kaupapa in Wairarapa
Whaiora newsletters
Welcome to our new Whaiora Kawerongo (Newsletter). We look forward to sharing updates with you and providing another form of communication for our Whaiora whānau to utilise on a monthly basis.
Click on the link below to veiw Te Kawerongo tuatahi.
Kōrero mai whānau
We welcome whānau to give feedback to us on our newsletter – what information would you like to see here? Send us a quick email to tari@whaiora.org.nz.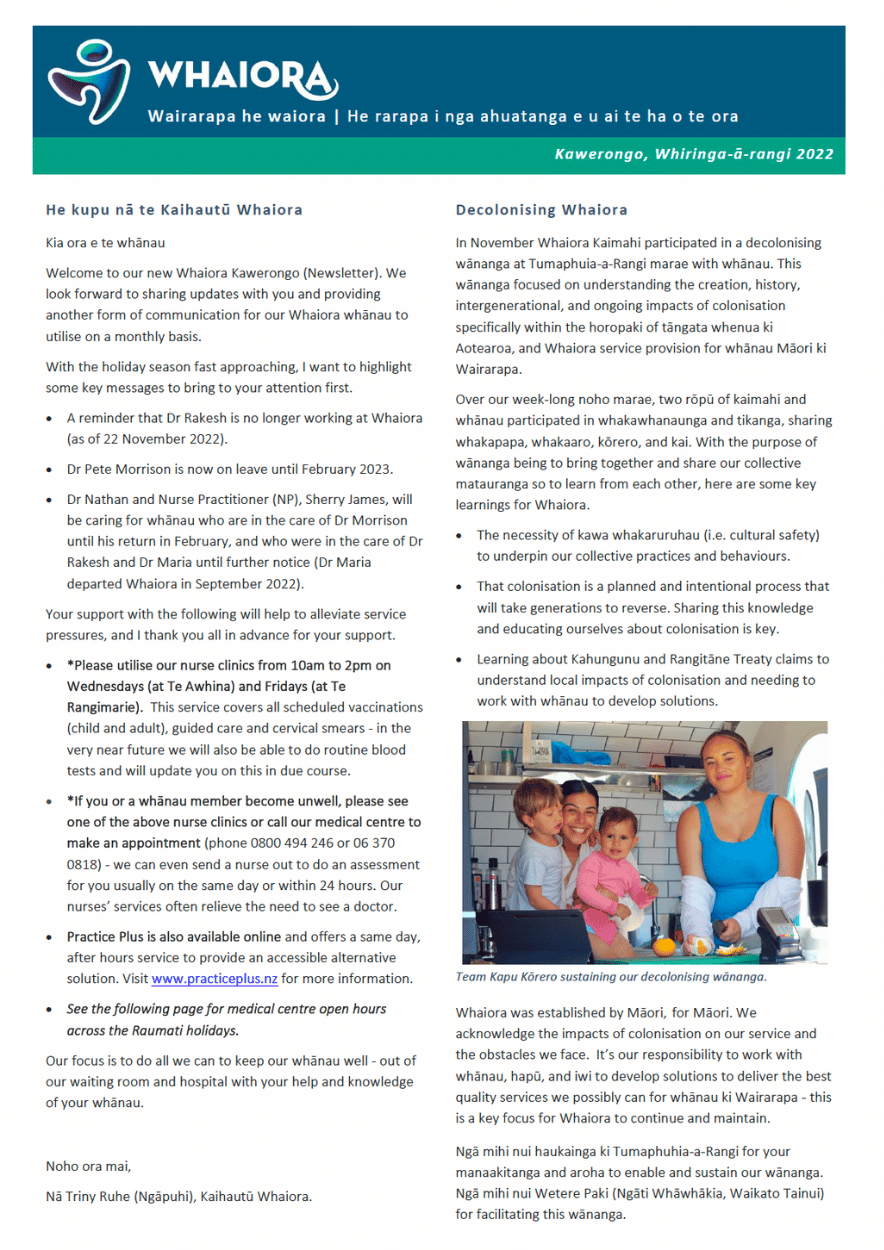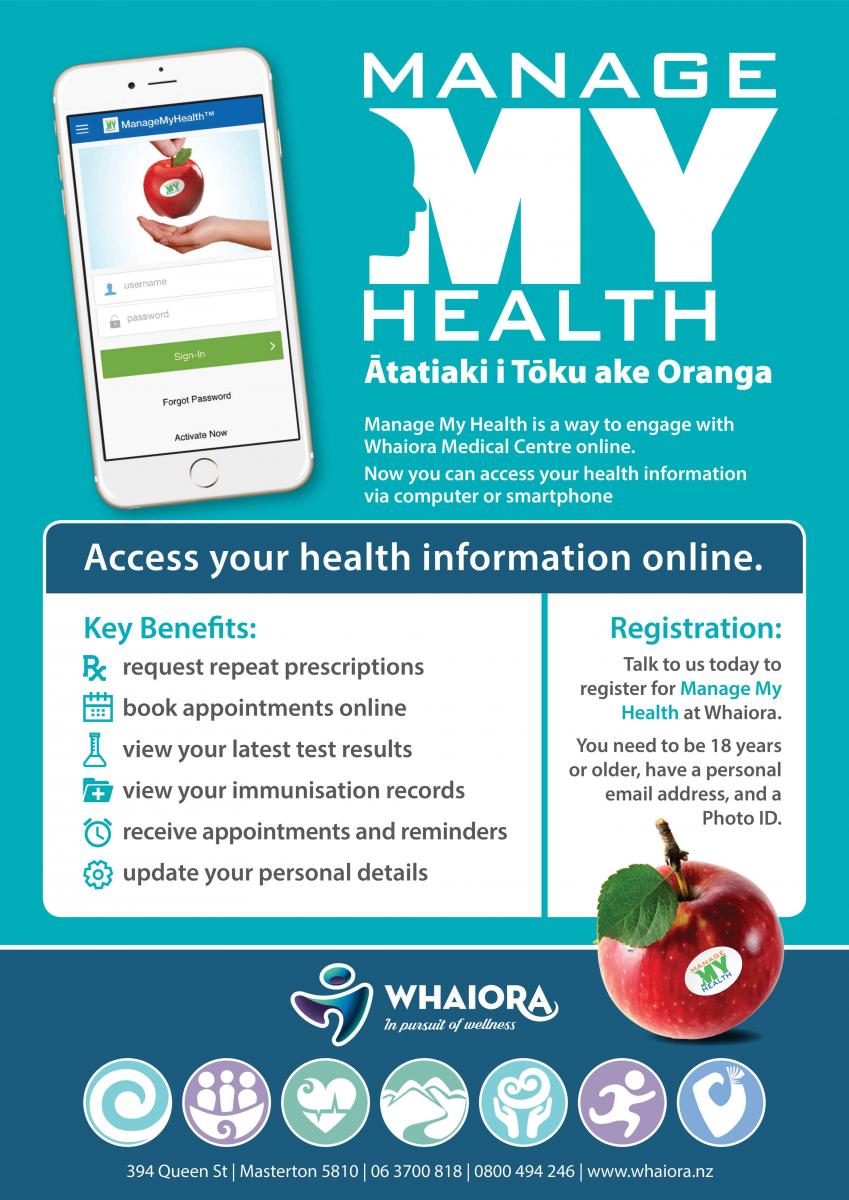 Manage my health
We have introduced Manage My Health at Whaiora Medical Centre. Manage My Health is a way to access your health information online. Talk to us today to register for
Manage My Health.
To find out more about the origins of Manage My Health in New Zealand, click on this link: www.managemyhealth.co.nz
Wairarapa sports awards
Wairarapa Māori Sports Awards was first established in 2007 by the late Jeff Workman. Jeff developed the Awards to celebrate Wairarapa Māori sporting participation, achievement and excellence, and to showcase our positive role models. Since then, the WMSA has grown in strength and in numbers to include new Sports Awards categories, sponsorship and funding, including the Robert Algie Memorial Trust Scholarships. All our WMSA Nominees, Finalists and Winners for the past 12 years have been mentors for our community, providing mana for our athletes, as well as inspiration for our rangatahi.
Thank you for your ongoing support of our annual event. If you have any questions or feedback, please contact us by email at wmsa@whaiora.org.nz.